If you've ever made pizza dough at home you've probably noticed that it's just not quite the same as the crust you get on a restaurant or pizza place slice – and there are a couple of reasons for that:
You're not using the right flour
You're being impatient
You're not using enough heat to cook your pizza
You're overloading the base
The best flour for pizza bases
While you can get away with using any old flour for your pizza, if you're looking for authentic results, you really do need to use a high protein flour, like 00 or strong bread flour.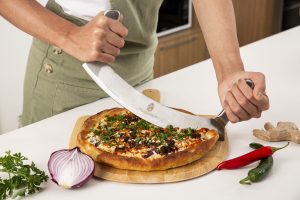 On the rise
To get those perfect little pillows of puffy goodness that signify pizza excellence, you need to bring yeast into the mix. And for yeast to do what it needs to do properly, you need to feed it, keep it warm and give it time to work. Yeast needs lukewarm water to activate, sugar to feed on, and time to prove in a warm draft-free place. Don't rush this step! You're going to need a good few hours for the yeast to do its thing.


If you can't stand the heat, you're not going to make a great pizza
The ideal heat to cook a pizza at is 400-500°F or 200-250°C. This will help to create the crispy crust and golden gooey cheese that we all love. To get even better results, you're going to want to use a pizza stone which has been preheated before you put your pizza on it to cook. Don't skimp on this step – give your oven enough time to heat up and wait until the temperature light has gone out to signify it has come to full heat. Of course, if you're using a dedicated pizza oven, follow the manufacturer's instructions.
Less is more
When it comes to pizza toppings, less really is more sometimes. Especially if you prefer a thin crust and you're using moist toppings. Overloading your toppings will do one of two things: your base will become soggy as moisture wicks out of your toppings or you'll have to keep your pizza in the oven longer to ensure the toppings are cooked and your base will end up burnt.
Authentic Italian Pizza Base
Truth be told, there are as many authentic Italian pizza base recipes as there are Italian nonnas. Having said that, most of them revolve around these basic ingredients:
Type 00 flour
Lukewarm water
Yeast
Olive oil
Salt
Sugar
Want some full recipes to try? Here are some we found that looks amazing:
https://anitalianinmykitchen.com/best-pizza-dough/
https://www.walksofitaly.com/blog/food-and-wine/italian-pizza-dough-recipe
https://www.vincenzosplate.com/recipe-items/neapolitan-pizza-dough/
Alternatives
But what about when you don't have enough time to devote to gently rising dough or you just need a gluten-free break but still want to indulge with a slice? Fortunately, there are a lot of gluten-free pizza bases and easier alternative pizza base options that will let you get your Italian on with less fuss. Here is a couple to get you started.
Crazy Crust Pizza – plainchicken.com
If you're looking for an easy homemade pizza that's weeknight and kid-friendly, this pizza crust defies logic but works astonishingly well.
Here's what you'll need:
1 cup all-purpose flour
1 tsp salt
2 eggs
1 tsp Italian seasoning
Pinch pepper
2/3 cup milk
For this recipe, the ingredients are all whisked together and poured into a 10×15 inch brownie pan or rimmed baking sheet lined with baking paper before being baked for 20 minutes before having the toppings added and baked again for another 10-15 minutes.
See the whole recipe here:
https://www.plainchicken.com/crazy-crust-pizza/
Cauliflower pizza crust – downshiftology.com
Low carb and keto-friendly, this cauliflower pizza crust is a fantastic option for people who are looking for a flavourful gluten-free pizza dough recipe.
Here's what you'll need:
About 5 cups of cauliflower rice, microwaved or steamed for about 5 minutes, drained well, and cooled
½ cup shredded cheese or 1/3 cup soft cheese
1 egg, beaten
1 tsp Italian seasoning
Salt & pepper to taste
For this recipe, all the ingredients are mixed together and then shaped into a circle (about 9 inches across) onto your pizza pan or pizza stone. Bake for 25 minutes in a moderate oven before topping and then bake for 10 more minutes.
See the whole recipe and topping suggestions here: https://downshiftology.com/recipes/cauliflower-pizza-crust/
(We think this crust could be taken up a notch by adding parmesan to the crust for some extra bite.)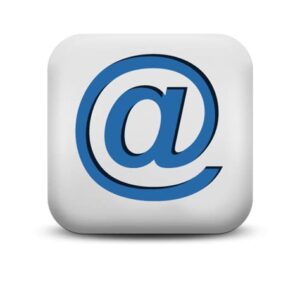 Email us with your favorite base recipes