Piping hot with gooey cheese and a to-die-for crust … is there anything more tempting than perfectly cooked homemade pizza?
We don't think so!
The biggest problem with achieving a perfect slice at home is that most domestic ovens just can't achieve the kind of heat you need the crispy goodness that we all love from our favorite pizza joint.
Fortunately, there are some great purpose-built pizza ovens that are suitable for everyone's budget and available space and will help you answer the question of how to cook pizza perfectly at home.
There are three main types of pizza oven – electric, gas, and wood-fired. Of course, although wood-fired is going to give you the most authentic Nonna-approved crust, not everyone has the space or time for a wood-fired oven to be a practical option.
So, with that in mind, here are some of the best rated pizza ovens for 2021.
Benchtop, electric convenience
Great for more than just pizzas, the Sunbeam Mini Bake and Grill Compact is a blessing for any studio-living pizza aficionados.
It has a 10l capacity, 4 main cooking programs, and can obviously do way more than just cooking pizza. While it's a good budget option for people who live in studio apartments without an inbuilt oven, if you've got a standard domestic oven in your kitchen, this is probably a little redundant most of the time. Still, as an extra oven, or for making quick snacks, this is a useful little indoor pizza oven.
Crispy crust goodness
Space-saving but super powerful – the MasterPro Ultimate Pizza Oven has you covered if you're short on space but love to indulge on a good crispy crust. Still well within most budgets, it hits an impressive 400 degrees Celsius, has a convenient viewing window so you can watch your pizza cooking and has 2 elements to ensure perfectly even cooking throughout.
As an added bonus, it'll cook your pizzas super fast – rolling out a 28cm pizza in around 5 minutes.
Take it outside
No matter what your preferred toppings are, most pizza lovers agree that you just can't beat the rustic flavor of a good, wood-fired pizza. But with apartment-style living becoming more and more common, not many people have the space for a traditional full-size brick oven. That's where the Jumbuck Torino Pizza Oven comes in.
Portable (handy wheels on the base make it easy to move around, but you'll want 2 people if you want to actually lift it), relatively fast to heat up, and easy to use, the Torino is the best outdoor pizza oven to achieve an authentic wood-fired flavor with a minimum of fuss and without needing a massive brick oven.
Featuring a ceramic pizza stone, handy cooking rack for other items, and a temperature gauge so you can get the heat spot on, the Torino is fantastic for a social pizza party where speed isn't an issue, as it will take some time to heat up (like any wood-fired/charcoal unit). Once it gets up to heat, it will cook your pizzas in roughly the same about of time as the Masterpro.
The downside is, of course, that it takes time to heat up so it's not great if you're in a hurry. It'll also stay hot for quite a long time, so clean up may also have to wait till the next day.
And depending on where you live, you may be restricted from using it during fire season, so check with your local authorities regarding restrictions on wood-fired BBQs in your area.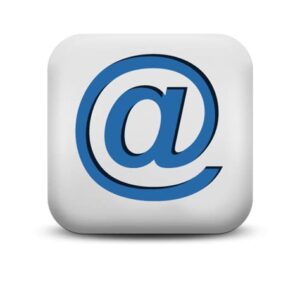 The gold standard in indoor pizza oven perfection
If budget is not an issue but you don't have the outdoor space or patience for a wood-fired rig, the Breville Pizzaiolo is absolutely the way to go. Using three different types of heat – similar to a brick pizza oven – the Pizzaiolo uses conductive, radiant, and convective heat to hit a top temp of 400 degrees Celsius and create an authentic wood-fired taste in less than 2 minutes. And the preset cooking functions take all the guesswork out of the process.
Conductive heat – even and consistent heat creates the perfect base.
Radiant heat – delivers that authentic 'leopard print' crust.
Convective heat – bakes evenly while protecting delicate toppings.
While the price tag may be a little off-putting, if you're a stickler for authentic results, have a big family of pizza lovers to feed in a flash or just like your occasional pie to be absolutely perfect, the Pizzaiolo is a standout appliance that will make you wonder how you lived without it.
Back to basics
Of course, everyone knows there's no such thing as a bad pizza! So if you don't have the budget – or the space – for any of these options but you don't want to resort to takeaway, the easiest thing you can do to step up your pizza game is to get yourself a pizza stone.
Generally available for under $30, a pizza stone will definitely take your pizza up a level, even if you only have a normal domestic oven to cook it in.
The surface of a pizza stone is specially designed to allow moisture to wick away from the base, giving you a crispy crust, while cooking your pizza through all its layers.
If you do decide to go with a pizza stone, make sure you read all of the care and cooking instructions and follow them to a T in order to get the best results.
So, now that you have a range of options to choose from to cook the perfect slice, there's only one argument left to settle:
Does pineapple belong on a pizza? Give us your vote in the comments below?
This article may contain Amazon Affiliate links – if you click through and purchase from Amazon, I receive a small commission, at no extra cost to you.