Reviews off Ebay Australia one of the best pizza knifes in Australia

Wow so happy with customer feedback from Ebay Australia with our best multi use kitchen knife.
Our quality of our product speaks for itself , postage time we post our product as soon as a order has been verified, communications items description we have  had many return customers, buying our product and sending or giving to other family members. People are getting to know an trust New Life Elements product range. With our sharp mezzaluna knife. Usage for pizzas, camping, salads also fruits vegetables also awesome for herbs. Our stainless steel rocker cutter is also great for cheesecakes and slices cutting up sandwiches flat bread. Check out our Mezzaluna chopper today on Ebay Australia. Great to have around a Pizza oven at home.
This is what clients have said and customers want. Best quality pizza cutter in Australia. Quality products at reasonable prices. Great service
Thank you so much for this feed back. Will constantly valuate our service to improve customer relations. Number one stainless steel pizza cutter on Ebay Australia.
Thank you to all our customers feeling grateful I value each and every comment we have been selling on ebay since the 20th of June what a result.
Also look out for our new products coming out soon.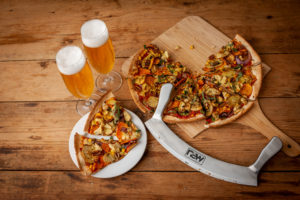 error: Content is protected !!